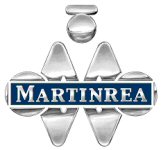 TORonTO — Martinrea International Inc. swung to a profit in the fourth quarter from a big year-earlier loss as the automotive parts producer reported record sales revenue in the both the final quarter of 2014 and for the full year.
Toronto-based Martinrea says net income attributable to shareholders in the three months ended Dec. 31 was $11.9 million or 14 cents a diluted share, reversing the previous years loss of $51.4 million or 61 cents per share.
We are pleased to report that 2014 was a record year for us, in terms of revenues, adjusted profits and parts produced, and 2015 is off to a very good start, as indicated in our first quarter outlook and our announced business awards. We are also seeing good quoting opportunities, particularly with Martinrea Honsel, and anticipate some new business in the near future, says Pat D'Eramo, Martinrea's President and Chief Executive Officer.
Sales revenue was $941.8 million, up 9.9 per cent from $858.6 million in the 2013 quarter.
Revenues for the fourth quarter, excluding tooling revenues, were $862 million, above the range of previously announced sales guidance due to higher than expected production volumes across several vehicle platforms and a record fourth quarter, explains Fred Di Tosto, Martinrea's Chief Financial Officer.
For the full year, Martinrea reported net income of $89.4 million or 83 cents per diluted, compared with $37.93 million or 20 cents per share in 2013.
Sales totalled $3.598 billion, also a record and up 11.7 per cent from $3.221 billion.
Martinrea employs more than 14,000 people at 44 operating divisions in Canada, the United States, Mexico, Brazil, Germany, Slovakia, Spain and China.
For more information, visit www.martinrea.com.