Walter Surface Technologies has launched a new program to address the leadership gap in Canada. The program, Next to Succeed, is a nationwide search for two of Canada's brightest students that will help to close the leadership gap among millennials and upper management.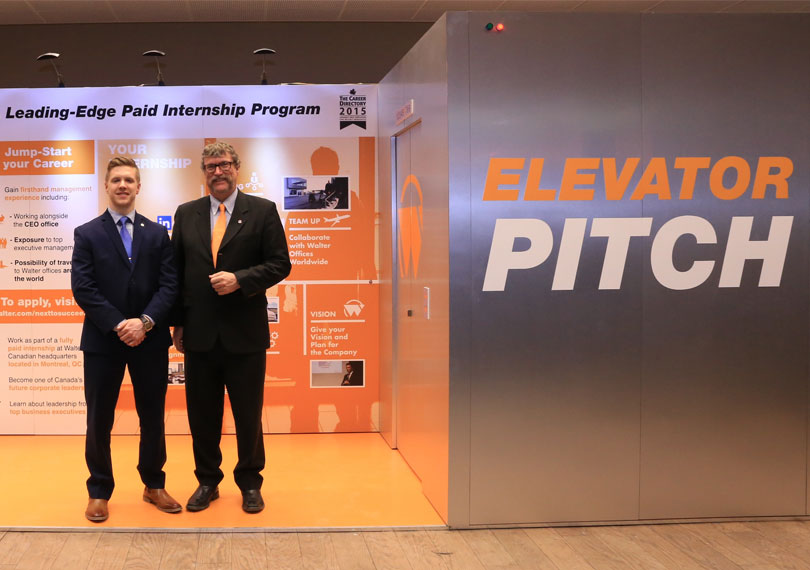 This new program fosters the development of future leaders through an innovative paid internship that offers business and engineering students from across Canada the opportunity to submit their applications to advance their careers at the multi-national company's Montreal-based corporate offices.
It is our goal to develop Canada's leaders of tomorrow and encourage other Canadian organizations to create strong leadership succession plans by investing in millennials, says Pierre Somers, Chairman and CEO, Walter Surface Technologies. This innovative approach will offer the ideal platform for students and employees to grow and exchange ideas, which also will ultimately help to further our organization's growth.
As many senior and second-level executives retire or approach retirement, Canadian organizations face a serious leadership succession challenge.
According to Statistics Canada 2013 Trends and Forecasts, companies that transition to the next generation without a succession plan experience a dro in business in their first years that can negatively impact the Canadian economy.
The Canadian population is aging and there is a critical need to fast-track efforts to train the next generation of young leaders, says Alain Gosselin, Professor, Department of Human Resources Management, HEC Montreal. Succession planning and management is a process that helps with the stability and duration of qualified workers and Canadian companies require fresh and innovative thinking that uses existing tools and ideas to ensure continued effective performance of an organization and tactical application of key people over time.
Next To Succeed is the organization's systematic approach to identify, develop and retain talent for key positions.
Students from Canada's top business schools will have the chance to learn more about Next to Succeed during a national campus speaking tour led by Pierre Somers, and Ryan Boyd, the internship program recipient of last year's Objectif: Relève.
Aspiring students will also have the opportunity to create an elevator pitch-style video highlighting their skills sets and job goals to accompany their internship application through an on campus activation at Toronto's Rotman School of Business and the Alberta School of Business Students.
Students can apply for the internship by visiting walter.com/NexttoSucceed from February 20, 2015 to April 17, 2015.
Two interns will be seleced on May 8, 2015 by the Walter Surface Technologies' leadership committee to complete the internship program, taking place from June to August, 2015.